Current VCW Commissioners
---
 

VCW Co-Chair Esther Charlestin | Middlebury | she/her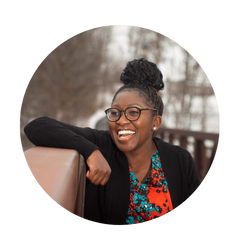 Esther Charlestin is a first-generation Haitian American, born to immigrant parents Anita and Glachan Charlestin, who instilled the value of education in her. Through their unwavering encouragement, she embarked on a journey of academic excellence, earning a Bachelor's degree in History & Communication, followed by a Master's in Corporate Communication and Public Relations, and a Master of Arts in Teaching. Passionate about empowering women and using her voice for positive impact, Commissioner Charlestin envisions a future where she can serve her community and beyond. Embracing a new chapter in her life, she proudly holds the position of Founder & CEO of Conversation Compass LLC. In this esteemed role, she takes on the responsibility of being a facilitator, moderator, and consultant with a special focus on Justice, Equity, Diversity, Inclusion, and education. With a core mission deeply rooted in fostering understanding through compassion, Commissioner Charlestin firmly believes that meaningful change happens one conversation at a time. Her commitment to advocating for justice and equity is a driving force behind her work, aiming to create an inclusive world where everyone's voice is heard and respected. Commissioner Charlestin fearlessly navigates the path of empowerment, leading by example, and inspiring others to contribute to positive societal change. 
---
VCW Co-Chair Sarah Mell | Winooski | they/them
Sarah Mell is the Educator and Trainer of Inclusive Excellence at the University of Vermont's Division of Diversity, Equity, and Inclusion. This position is designed to expand the work of the division across the UVM community of students, faculty, and staff. Prior to this position, Commissioner Mell served as the UVM WAGE (Women and Gender Equity) Center's Education and Outreach Coordinator, work that explored the intersections of identities, power, and community as a means of advancing dialogue about gender equity and belonging. Commissioner Mell has worked not only in a variety of academic settings, but as an independent consultant, and in nonprofit organizations, including Planned Parenthood of Northern New England and HOPE Works. They are most proud of their role as Community College of Vermont faculty for the past 14 years. Commissioner Mell holds a Master of Arts in English from University of Vermont and an undergraduate degree from Western Michigan University. They are an actor, singer, dancer, and choreographer for multiple theater production companies, including Vermont Stage Company, Vermont Shakespeare Festival, and Middlebury Actors Workshop.
---
Hazel Brewster | Fayston | she/her
Born and raised in Morrisville, Hazel Brewster is a 2019 graduate of the University of Vermont and has since earned a master's degree in public policy and global affairs from the University of British Columbia. During her undergraduate career, she also studied at the University of Edinburgh, where she worked with Members of Scottish Parliament and researched the outmigration of women in rural Scotland. Commissioner Brewster has worked for the campaigns and in the offices of both Governor Phil Scott and Lieutenant Governor Molly Gray. She proudly interned for Senator Patrick Leahy and Planned Parenthood of Northern New England while at UVM.  Brewster spent many years as a mentor for Little Bellas, an organization that empowers young women to reach their fullest potential through cycling. Accessibility and representation for women in athletics are deeply important to her as a former competitive mountain biker, a sport in which women continue to be underrepresented. She is now the Director of Public Relations for the statewide Vermont Chamber of Commerce. She resides in Stowe with her partner and their perfect pup, Luna, where they spend as much time in the woods on bikes and skis as possible.
---
 

Kellie B. Campbell | Georgia | she/her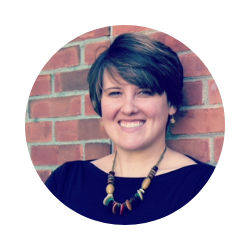 Kellie Campbell, Ed.D., is the Chief Information Officer for the Vermont State Colleges System with a background in business, technology, education, leadership and management.  She is playing an active role in the transformation efforts underway to ensure a sustainable public higher education model in our state. Commissioner Campbell's volunteer time reflects her commitment to advancing women. She was recently an active committee member of The Boston Club, one of the largest communities of women focused around the advancement of women to top leadership roles across the private, public and nonprofit sectors. Commissioner Campbell also recently served on the Executive Board for Vermont Women in Higher Education. This organization's strategic priorities include providing opportunities for professional development, engaging in an inclusive community of women, and recognizing the successes of women.  Commissioner Campbell recently earned her Doctor of Education, focused in higher education administration.  She was a co-chair of the Vermont Commission on Women during the 2021-2022 year and is passionate about service to her community in this role.
---
Brenda Churchill | Bakersfield | she/her
Brenda Churchill is a proud resident of her town, serving as a Justice of the Peace, zoning administrator and, previously, was the American Rescue Plan Act fund manager and elected to the Select Board.  After working in telecommunications for 23 years, she was asked to serve as Legislative Liaison for the LGBTQIA Alliance of Vermont, becoming a well-known and influential presence in the State House. She was instrumental in passing legislation related to ethnic and social equity studies, gender-neutral bathrooms, adding a non-binary designation on Vermont driver's licenses and helping engineer legislation for Vermonters to correct their birth certificates to be authentic. Currently on the board of Northwest Fiber Worx, she is helping bring a cooperatively owned high speed fiber-optic network to northwest Vermont.
---
Alex Hilliard | Poultney | they/them
Alex Hilliard is a personal trainer, entrepreneur, and parent of three. Residing in Poultney, Commissioner Hilliard has big goals for the town, county, and state regarding diversity, athletics and outdoor recreation, and economic opportunities. Some steps they have taken to reach these goals include obtaining an MBA from Green Mountain College, being active in several civic organizations and steering committees furthering the local community, and nourishing a year-old personal training studio in town, VT AthletaFit. They have also shown their passion for improving the lives of women business owners by creating Lakes Region Women in Business Mixers to help connect self-identified women and non-binary individuals for a light-hearted and social networking experience. They are committed to reducing social inequality within the state, and are excited to bring lived experience as an LGBTQ+ and BIPOC individual. Joining the Commission on Women is another step towards accomplishing those goals. For leisure, they enjoy lifting weights, running, and reading.
---
Nancy Kaplan | Burlington | she/her
Nancy Kaplan is a Research Navigator at The University of Vermont Larner College of Medicine.  Her work connects Vermont clinicians and providers with the resources at the Northern New England Clinical and Translational Research Network to enable them to conduct health related research in their communities.  Previously she served as Program Manager for the Vermont Department of Health's You First program, providing breast and cervical cancer screenings, heart disease management, and health care system navigation for eligible low-income Vermonters. She also worked for Voices for Vermont's Children, a non-profit organization promoting public policy that enhances the lives of children and youth in Vermont. Commissioner Kaplan's public service includes more than eight years on the Burlington Parks Recreation and Waterfront Commission, including six years as Chair. In addition, she served on Burlington City Council from 2009-2011 and was also Chair of the Board of Directors of Trinity Children's Center, an inclusive preschool in Burlington. Upon reflection on her many years of public service Nancy wishes to extend a particular thanks to Carlen Finn, the former Executive Director at Voices for Vermont's Children for taking the time to introduce her to the importance of policy and advocacy.  In her spare time, Nancy enjoys making maple syrup with her husband in their backyard in Burlington and wrangling her 5 kids.
---
Wendy Knight | Panton | she/her
Wendy Knight is a communications and marketing executive with over 20 years of government, corporate and entrepreneurial experience in advertising and marketing, food and beverage, healthcare, media, non-profit, and publishing industries. She's currently serving as a commissioner at the Department of Liquor and Lottery, appointed in December 2021. She had been the deputy commissioner since April 2021. She's held leadership positions in economic development, workforce and marketing for Governor Scott's Administration, as Vermont Tourism and Marketing Commissioner, a strategic lead for the state's economic development initiative Think Vermont, and Vice Chair of the Vermont Outdoor Recreation Economic Collaborative, a private-public initiative to grow the economy and preserve our natural resources. She was also a consultant to On the Fly, a women-led collective supporting Vermont's hospitality and tourism businesses negatively impacted by COVID-19. A former freelance journalist for the New York Times she has written four non-fiction books and appeared on NPR, CNN, and ABC News. Commissioner Knight currently serves on the board of directors of the Vermont Outdoor Business Alliance, as well as their racial and diversity committee. She is a former Select Board Member for the town of Panton and a graduate of Cornell University.
---
Annie Mackin | St. Albans 
Annie Mackin is the Chief Media Relations Officer at the University of Vermont Health Network. She was recognized as a Vermont Rising Star by Vermont Business Magazine, and is committed to serving her community through volunteer work and addressing issues of affordability and accessibility. She comes from a strong background in communications and environmental conservation, and is committed to advancing the state conversation to make things better for women and the natural environment.
---
Ashley Messier | Jericho | she/her
Ashley Messier is the Executive Director of the Women's Justice and Freedom Initiative. The Initiative supports and advocates for women, girls, transgender, non-binary, and gender non-conforming people impacted by systems of oppression and is expressly committed to prison abolition. She is Chair of the Department of Corrections Monitoring Committee as well as Cochair of the VCW's Criminal Legal System Committee. Commissioner Messier's years of community organizing, advocacy, and direct experience with the criminal legal system inform her passionate and powerful approach to advocacy and abolition. She was previously incarcerated at the Chittenden Regional Correctional Facility. Commissioner Messier is a member of Vermont's Human Trafficking Task Force. Her related work includes an active role in an Act 146 work group exploring using restorative justice in domestic and sexual violence and stalking cases. She has served as the Vermont Organizer for the National Council for Incarcerated and Formerly Incarcerated Women and Girls. The Council is a network of formerly and currently incarcerated women and girls committed to reimagining communities and creating the shift from a criminal legal system to community-led human justice. Commissioner Messier served as a consultant and then as Lead Organizer for the American Civil Liberties Union of Vermont's Smart Justice, a campaign fighting in the legislatures, the courts, in the voting booth, and in the streets to end mass incarceration by addressing sentencing, bail and prosecutorial reform, as well as parole, release and re-entry reforms. She resides in Jericho and is Mom to a beautiful and blended group of kids because blood does not define family, love does.
---
Kiah Morris | Burlington | she/her
Originally from Chicago, Kiah Morris lives in Vermont where she served in the general assembly as a State Representative from 2014-2016 and 2016-2018. She is the first African-American and person of color elected from Bennington County and the second African-American woman to be elected to the legislature in Vermont history. Her story of success and struggle have been covered internationally over four dozen media outlets including CNN, The Huffington Post, New York Times, Washington Post, The Hill, Essence Magazine, Canadian Broadcasting Company, PBS, BBC Radio and Vice Media.  She is an award-winning, in-demand trainer, speaker and presenter. She provides consultative services, workshops and presentations on issues of diversity, equity and leadership for organizations across the globe. Commissioner Morris currently serves as the Executive Director for Rights and Democracy Vermont. She is a Sisters on the Planet Ambassador for Oxfam America and is on the advisory councils for Emerge Vermont and Black Lives Matter Vermont.  Commissioner Morris also holds an accomplished artistic career as an actress of stage, film and television, spoken word performance, as a singer, dancer and arts manager. As an arts advocate with a passion for community-based art, she has produced numerous special events, concerts and art exhibits during her career. Her work focuses on amplification of voices of the oppressed, issues of human rights and social justice. She is also the author of a recently published book of poetry "Life Lessons and Lyrical Translations of My Soul" and currently filming a documentary on race in Vermont titled "Color Lines in the Green Mountains" with Long Shot Productions.
---
Sophia Rabe | Williston | she/her
Sophia Rabe is a dedicated advocate for women's rights and social justice. She has always been passionate about gender equality, social justice, and prison reform, and increasing opportunities for incarcerated women. Sophia started her marketing career after graduating from Champlain College in 2014; she owns a social media marketing agency built from her love for networking, connecting, and advocating for others' stories. Her agency was one of the first of its kind both locally and nationwide, trailblazing for young women entrepreneurs, especially those who grew up in Vermont with hopes to stay for a career.  Sophia has worked to advance women's rights in various settings throughout her career. Her business is solely women-owned and operated, to empower women through hiring and growth opportunities. Sophia also sits on the Governor's Institute of Vermont board. A goal of Sophia's on the board is to empower women to apply to the institutes, specifically the male-dominated ones such as STEM, entrepreneurship, and health & medicine. From a young age, Sophia's family's work for justice reform instilled values that align with the goals of the Commission. Her mother served on the Commission for several years and served as chair until she was elected to Vermont House.
---
Lisa Senecal | Craftsbury | she/her
Lisa Senecal is an experienced entrepreneur and communications professional with a background in writing, media relations, and marketing. She is Executive Editor at Resolute Square, a pro-democracy media company dedicated to fighting the escalating threats of authoritarianism in the US. For the past four years, Lisa has worked in the pro-democracy space, writing and co-hosting two weekly streaming programs, first "Vote for America" leading up to the 2020 election, followed by "We're Speaking," a pro-democracy, feminist program amplifying the voices of internationally renowned experts and activists working to defend and strengthen democratic institutions in the US and abroad. She comes to her current professional and volunteer positions with deep experience in crisis communications, media relations, and digital media strategy for dozens of companies and organizations, gubernatorial and U.S. Senatorial campaigns, and statewide policy initiatives. Her perspectives and writing appear in a range of media, including as a contributing writer to the Resolute Insider, on NPR's Morning Edition and PBS News Hour, as well as in The Daily Beast, The New York Daily News, and USA Today. She also writes a monthly column for her local newspaper, the Stowe Reporter, called "We Need To Talk." In addition to serving as a Commissioner on the VCW since 2017 and as Chair since 2019, she is a board member of the Vermont Afghan Alliance, a not-for-profit that assists Afghans in obtaining basic services, including access to transportation and drivers' licenses, employment, and English lessons, and is a recent board member of the Clarina Howard Nichols Center.